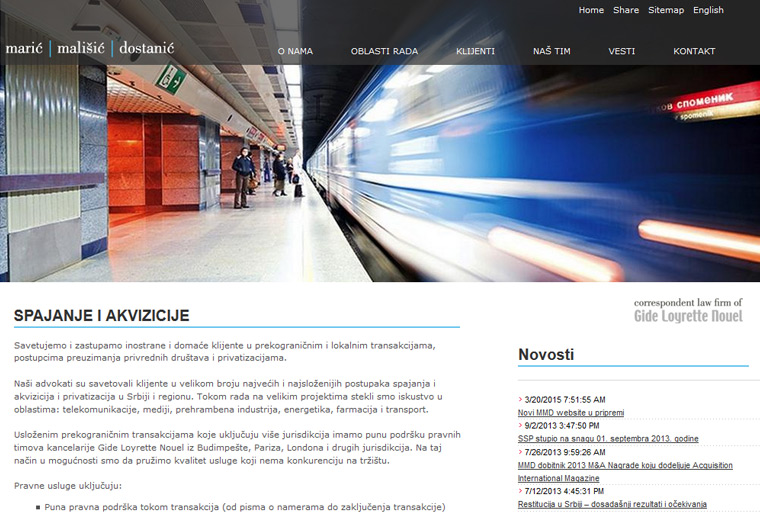 MMD associates
Marić, Mališić & Dostanić o.a.d. ("MMD") is an innovative, resourceful and results-oriented law firm always working in function of protection of interests of our clients.
We are a Serbian bar compliant and duly registered partnership, with four equity partners and a team of 10 lawyers. While each partner developed a specific expertise, we work as a team ensuring that all aspects of the legal issue at hand are covered.
We provide a full range of legal services in all areas of business law, notably: M&A, corporate and commercial law, infrastructure projects, real estate, PPP's, privatizations, banking and finance, competition law, telecommunications law, intellectual property, dispute resolution, employment law etc.
MMD works as correspondent for many reputable international law firms in Serbia and Montenegro. This status gives us the international legal standard stamp of approval.