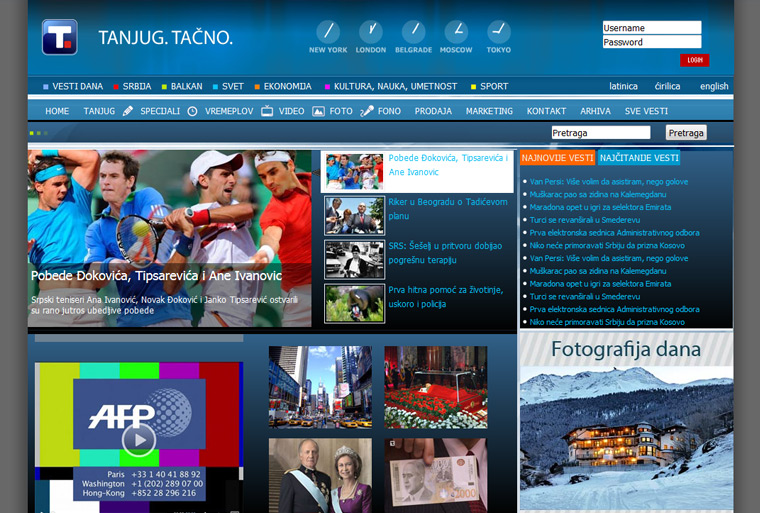 Serbian National News Agency Tanjug
Serbian National News Agency Tanjug releases about one million news items every year, while at the same time, according to the recent study, at this moment Tanjug is the most quoted news agency in the region or agency which news are mostly used and published in print and electronic media.
The reason for this is that Tanjug is the hub of a vast network of around 100 media in Serbia and the region which have subscribed to Tanjug's news, photo and video services because they consider Tanjug as a credible and reliable source of information.
This practically means that what Tanjug broadcasts is maximally visible, but also that our customers can count on maximum awareness in real time about events in Serbia, region or abroad.