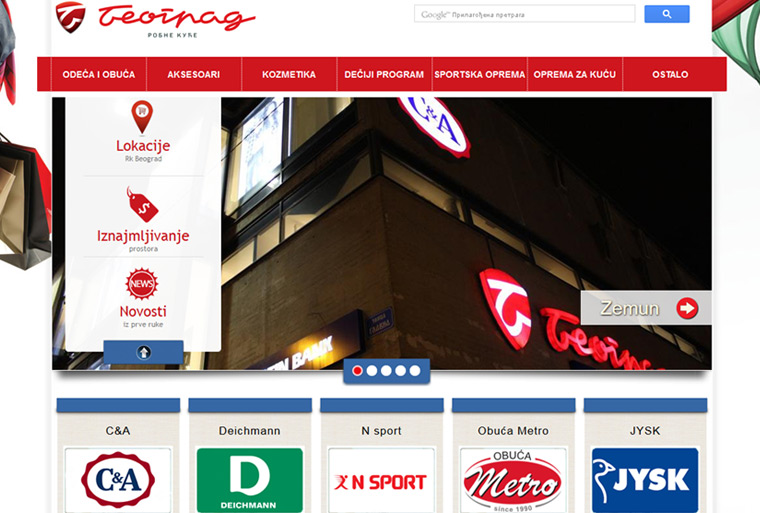 Robne kuce Beograd Ltd
The Company "Robne kuce Beograd" Ltd. (RKB) is specialized in real estate management and retail space arrangement and it is a Serbian leader by its retail space portfolio and expertise in this field of business.
RKB owns 34 department stores with approximately 180,000 m2 of net space. They are situated in the most attractive, central locations in all major towns throughout Serbia and Montenegro. Our properties are flexible up-to-date retail centers, organized in conformity with needs of tenants and consumers.
Respecting modern trends in organizing and managing real estates in this field as well as local market habits, RKB provides international and local brands guaranteeing an optimal quality/price ratio, as well as broad-range of various product groups in its retail properties.
Our real estate portfolio also includes warehouses, distributive centers and premium office premises in Belgrade. In Montenegro, besides two department stores, we have two supermarkets and one warehouse, as well.
RKB is jointly owned by a Serbian company Verano Motors and a Greek investment group MIG. koje zаhtijevа moderno izvještаvаnje u sаdržinskom i tehničkom pogledu.
site:www.rkbeograd.rs